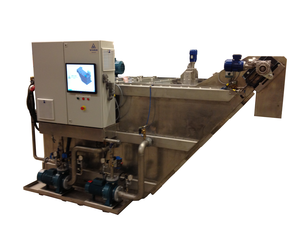 Control system and HMI
Control system and HMI

Systems:
Our smaller systems has a basic control system including a Siemens LOGO mini PLC and an alarm/status display.
The bigger system has the Siemens S7-1200 system.
The included HMI is a color touch Operator Panel.
In the HMI you will find several windows with in all data and parameters you may wish for in relation to the machine performance.
Option: 24/7 Remote control/monitoring/update system.
Components:
PLC, HMI, analogue sensors, etc.