Manufacturing:
Most of our production is done by local sub-suppliers delivering to our specifications.

Marketing:
In Sweden we mainly market our products directly to end-users. Products to the export markets are marketed mostly through local distributors.

Customer Services:
We offer product maintenance services to our customers with Vivex equipment at non-recurring basis or on long term contract for preventive maintenance and maintenance at periodical intervals.
We also offer remote 24/7 on-line service/monitoring.

Our Customers:
Most well-known Swedish companies like:
Volvo, Sandvik, Seco Tools, ABB, SSAB, Xylem (ITT Flygt), Atlas Copco, Stora Enso, Morakniv, Uppåkra Mek. etc.
In the export market we have delivered to companies like:
GKN, De-Puy, Siemens, Catepillar,Martin Baker, McLarens, Johnson&Johnson, Danfoss, Grundfos, Vestas, Assa Abloy, Wärtsilä Diesel, Metso, Rautaruukki, Outokumpu, Peugeot, Essilior, Condesa, Aceralia, Swarts Group, Victorinox, BAIC, Alstom etc.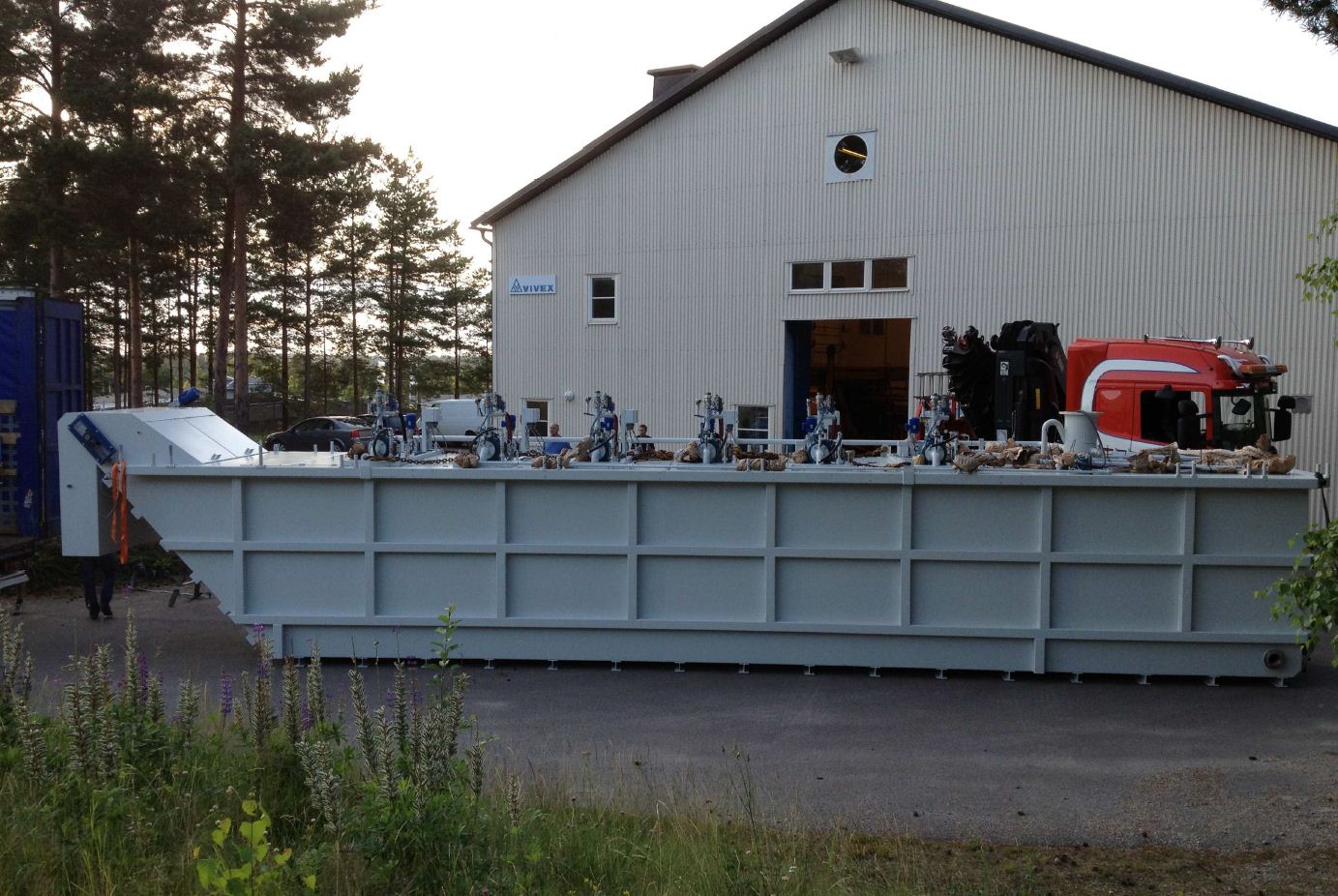 Vivex House:
In January 2000 we moved in to our own house designed and built for Vivex activities. The office and the manufacturing facilities are gathered under the same roof.
Address
Vivex Separation AB Skyttbrinksv. 36 SE-147 39 Tumba Sweden Tel: +46 8 607 23 10 Fax: +46 8 607 23 55 E-mail: separator@vivex.se